With summer upon us, no time like the present to brush up on your grill-master skills. Try your hand at one of these as you get your grill on this summer! 
Grilled Franks with Cider Braised Onions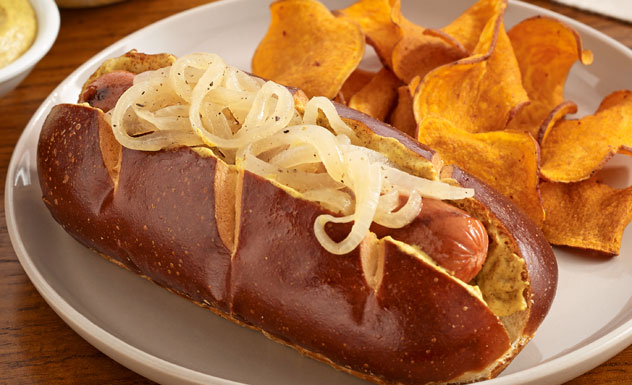 Hard cider and pretzels combined into one, 8-ingredient, grilled franks recipe?  Yes please!
Banh Mi Franks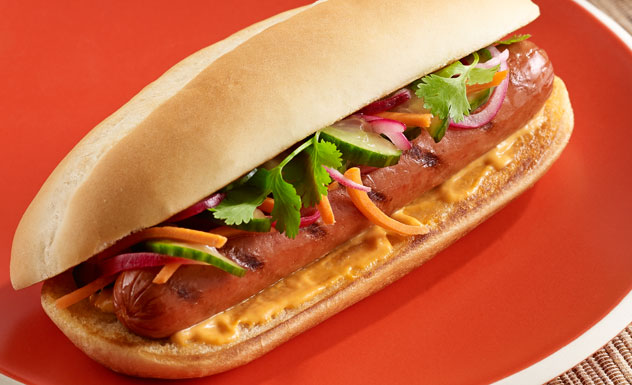 For these Bánh Mi-inspired grilled franks, stir sliced onions, cucumbers and carrots into a seasoned rice vinegar, sugar, and black pepper mixture for a sweet and quick pickled veggie topping.
Grilled Italian Eggplant and Zucchini Foil Packet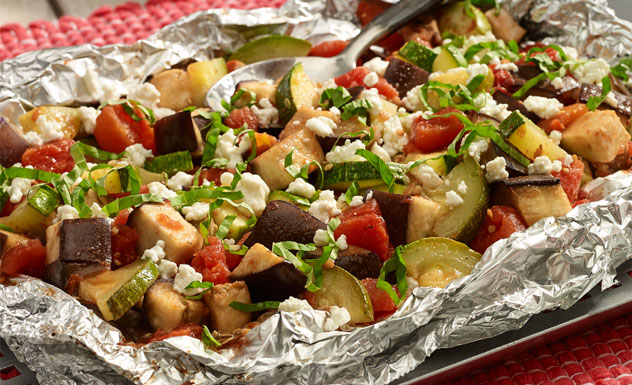 To make this 3-step side dish just toss some fresh eggplant, zucchini, diced tomatoes and garlic salt together in a large bowl. Throw your veggie mixture into a foil packet and you're good to go!  
Glazed Frank Kabobs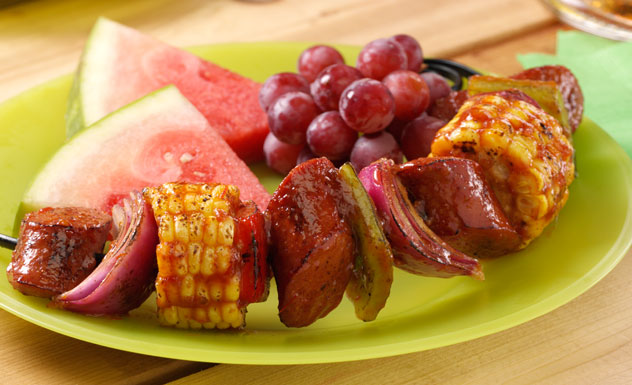 Chili sauce, brown sugar and mustard are mixed together to create a tangy sauce to glaze these beef frank, sweet corn, red onion and bell pepper kabobs.
Tomato and Arugula Grilled Pizza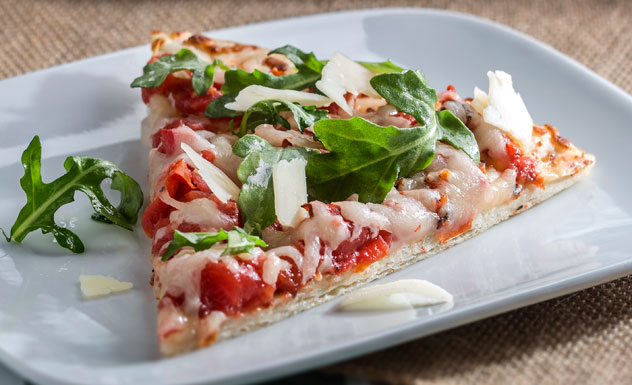 A pre-baked pizza crust is topped with a seasoned tomato sauce, fresh arugula, shaved Parmesan cheese and mozzarella for grilled pizza perfection.
Franks with Sauerkraut Relish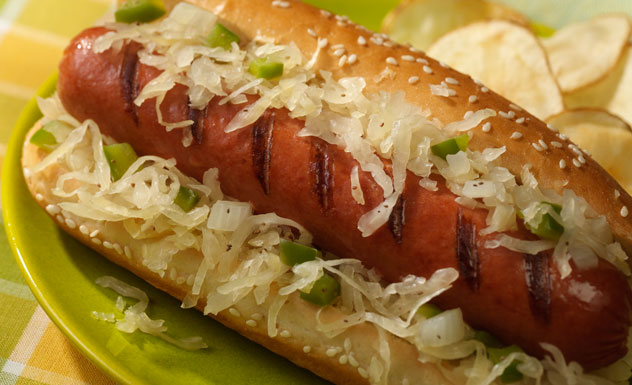 Sauerkraut, brown sugar, vinegar and celery seed are mixed together to create a delicious sauerkraut relish.   
Kimchi Franks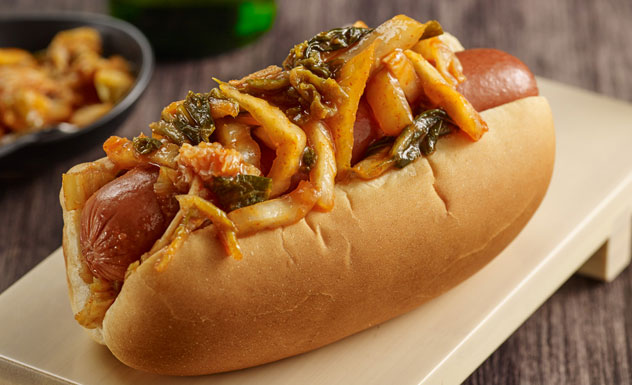 Make an extra hot and spicy hot dog with sliced kimchi. A staple in Korean culture, kimchi is a fermented side dish that is often made from cabbage and can be found jarred and refrigerated at your local ethnic or specialty supermarket.